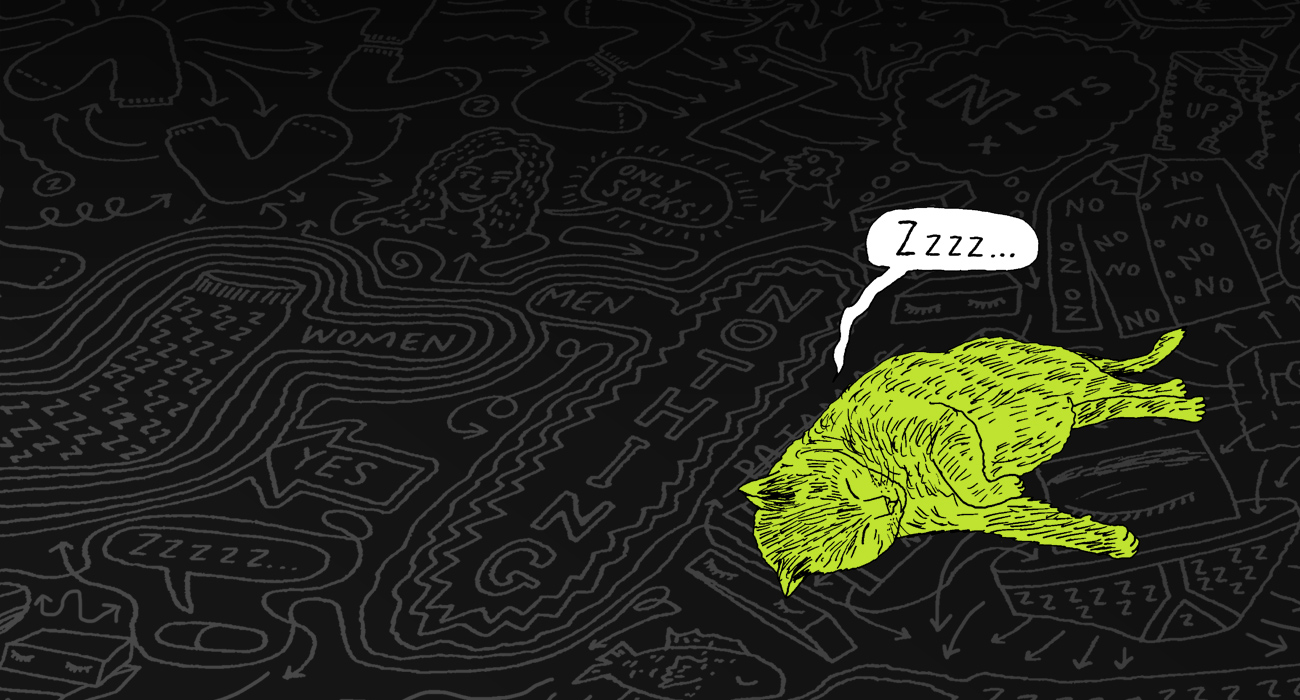 UP x Art
Revealing sleep secrets, powered by the UP system. This project was done while working at Jawbone.
Does sleeping with a partner affect the quality of your sleep? How about sleeping with a phone next to your bed, or wearing socks versus underwear? Thanks to Jawbone's UP sleep-tracking wristband, our team of data scientists were discovering fascinating answers to questions like these, using some of the most accurate and authentic data in the field of sleep research.
We had a unique opportunity to share these data points with the world. Enter UPxArt, a monthly publication of data stories, each exploring an interesting new topic related to sleep. Our purpose: to reveal sleep secrets, powered by the UP system. We created a platform that united artists and storytellers with our data. Each story features two collaborators: an artist and a writer, to act as creative interpreters and turn data in art.
For our first UPxArt story we collaborated with NYC-based illustrator, Peter Arkle and his writer/editor wife, Amy Goldwasser, to explore the sleep differences between men and women. Our second story focused on the impact of geography and lifestyle on your night's rest, and we collaborated with NYC-based artist Shantell Martin. We launched a custom-built tumblr site, and a responsive email design adapted for different audiences.
We also created a series of visually striking data cards, to introduce sub-plots to the larger stories. They were designed to be easily share-able through social media channels.